Vendor Portal

Posting as a Vendor

We are excited to announce that we are opening the forum to suppliers, vendors and manufacturers. If you've been in the industry as long as we have, you'll recall a time when Vapor Talk was open to all vendors. Though we were always neutral and fair, as the industry grew and new vendors flooded the market, the amount of blatant spam we had to deal with became overwhelming.
We are reopening the community up to vendors, suppliers & manufacturers but would appreciate if some rules were followed.
Vendor Support (Sign in Required)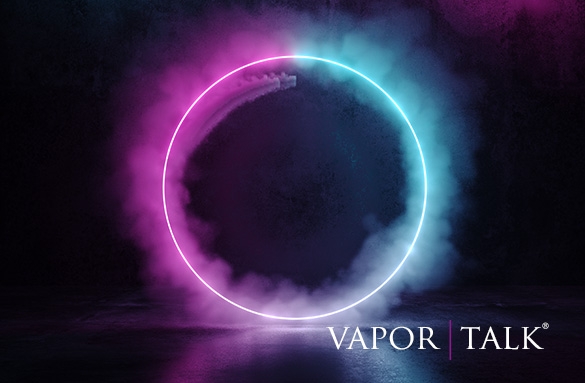 Getting Started
Welcome to Vapor Talk! There are two different group options when joining our community
Verified Vendor
As a verified vendor, you will have full access to the forum with minimal restrictions. Signatures are enabled for Verified Vendors.
Unverified Vendor
If you choose not to become an Authorized Vendor, you may only post in the General Suppliers Forum.
Next Steps…
Please read carefully through each tab before registration on the forum. Scroll down for registration assistance.
You will only be permitted to place ads, promotions, or your web links in your paid sub forum, store directory listing or the general suppliers forum. Do no directly or indirectly spam the forum. We feel this rule is clear.
It has taken years to build a content rich forum, it's primary purpose is to serve as a source for member discussion and vaping resources. Please do not create multiple accounts in an effort to "game" the system. After more than 10 years in the vaping industry, our tools are extremly good at spotting these tactics. Let's try and keep things fair.
To our appreciated international users, your language barrier is no excuse, you must follow the same rules as everyone else.
There is a one time, $10 registration fee to become an authorized vendor. You must post at least once every 60 days to maintain authorized vendor status.If you opt not to become an Authorized Vendor, you may still post in the General Suppliers Forum (limited to one active topic per week).
Available Upgrades & Advertising
Store Directory  – Now Available!
This directory, easily accessible to forum users (and search engines), will allow vendors (online & local) to create a store listing. Features include:
Company Description
Website link / URL (shareable)
Directions
Comments & Reviews
Coupons, Images & More.
Vendor Sub Forums – Now Available!
We are reintroducing vendor sub forums. You're likely already familiar with sub forums and how they work. You will have moderation rights over your sub forum. A maximum of 1 user may be configured to moderate and manage your sub forum. Sub Forums are listed in the order they are purchased (oldest to newest).
Banner Advertising – Now Available
Banner advertising is now available. Please visit the Vendor Store for more information.
Becoming a Verified Vendor – Now Available!
When you become a verified vendor, you have unrestricted access to the forum. You may post as any other vaper does. Though, we ask that you follow vendors rules (spam prevention). Keep in mind that verified vendors have signatures enabled. When you help a member, your reputation count goes up. They will likely follow your signature link.
FAQ's
I don't have access to post in certain areas, why not? 
If you opt not to become an Authorized Vendor, you may only post in the General Suppliers Forum.
I want to purchase a subforum or store directory but there is no purchase options
You must be in the vendor group to view the Vendor Store
Is there a fee to become a verified vendor? 
There is a nominal non-refundable $10 registration fee.
What if I do not want to pay a fee?
Verification is not required. If you opt not to become an Authorized Vendor, you may post in the General Suppliers Forum.
What benefits do I have as a Verified Vendor? 
As a verified vendor, you will have full access to the forum with minimal restrictions. You may post as any other vaper does. Though we ask that you follow vendors rules (spam prevention). Keep in mind that verified vendors also have signatures enabled. When you help a member, your reputation count goes up. They will likely follow your signature link.
Does Vapor Talk have a store? 
Vapor Talk no longer operates a store in the United States. Though, we do have retail outlets overseas. You can post freely without fear of repercussion. Historically, we only restricted vendors due to the overwhelming amount of spam (and many will remember when suppliers posted freely throughout the forum). Automation has really helped solve a lot of these issues. You are welcome to advertise your companies products so long as you follow the forum guidelines and rules. We will also remove posts that violate state and federal law as required.
It feels like a lot of rules
If there is a rule in place, it's because someone warranted it's creation. 95% of vendors post on the forum without issue. They interact with the community and develop great relationships. It's really pretty straightforward – Ensure your promotion and spamming is restricted to the suppliers forum, private sub forums and the store directory. That's really what it boils down to. Vapor Talk is a great source of information for new and advanced vapers alike. We don't want it gummed up with advertising or topics not relating to that particular subforum.
I need assistance or help 
Please open a support ticket. Sign in is required. (Even if your account has been banned, the support system will still be available to you)
Vendor Rules
Vendor Guidelines (Read these carefully, failure to do so may result in your account permanently banned. There are far too many requests for us handle account reconsiderations. These rules are fairly typical) 
You must be an "established" vendor for 6 months, with a website. No eBay, Craigslist or Facebook sellers.
Your website must be 100% e-cigarette related and must have Contact information with a valid mailing address, telephone landline number and email. If your website does not comply, and you ignore our request to update it, you will be reverted to "Unapproved Supplier" and will have no rights on the site.
No Drug/Dry Herb related pics, videos, posts, links, or Drug/Dry Herb references are permitted. Also if your website is all dry/wax related product you will not be permitted to post your links.
Vendors, under no circumstances, may post personally identifiable information.  We take the privacy of our forum members seriously.
Vendors who make claims that e-cigarettes are a health product, or that they can be used to quit smoking, or that they are a pharmaceutical product, will not be accepted (or will be removed).
All forum contact with members must follow forum rules. We expect both our members and our suppliers to act courteously. Contact a Moderator if you have an issue with a member rather than contribute to the problem.
You may not under any circumstance use the PM or Personal Messaging system to spam members. This will result in a permanent, irrevocable ban.
Do not post any negative material about other suppliers or their products or service or prices, whether they are verified vendors or not . You may only promote your own business or products. You may not compare other vendors' products (by exact name) unfavorably.
Your supplier privileges apply to you alone. That is to say, you cannot transfer those privileges to another, or have multiple members of staff with the same privileges. Only ONE ID permitted to represent the business.
Do not have a third party make promotional posts on your behalf. If this is found to be the case both you and that person will be banned.
If your website becomes non-compliant you risk being demoted or classed as Unregistered. We occasionally review vendor websites.
If we have multiple reports that your service or products are faulty, and you do not resolve these issues, we may revoke your registration.
If we have a report of a serious infringement of our Rules, or of the law, or of an action that will bring Vapor Talk or the industry or the community into disrepute, or place Vapor Talk at risk of legal action, we may revoke your registration.
Pay your fees on time
No suppliers who trade exclusively or extensively[1] as affiliates[2] or drop-shippers[3] are allowed as Authorized Vendors at Vapor Talk. Such suppliers if identified will be banned without warning. Vapor Talk, like most honest forums, intends to support and protect the trade, and does not regard web marketers with multiple interests (or possible multiple interests) as members of the trade proper.
Sales and Promotions (General Suppliers Forum) – limit 2 threads per week – posting more than 2 will result in merged threads and/or removed threads
No coaxing or bribing other members to "tag" you so that you can post vendor forbidden content.
As things change and situations arise, all of the above rules are subject to change.
What all of this essentially boils down to is treating customers right and preventing spam on the forum. If you would like to promote, spam, or market your business do so only in designated areas. 
How to Post as a Vendor
Visit the forum and register a new account (if you don't already have one).
During registration, you will be asked if you are a Vendor or Supplier, select Yes
Confirm your email and login to the forum.
Open a new support ticket BEFORE posting on the forum (we need to move you into the Vendors Group)
How to Become a Verified Vendor
Vendor Certification is Simple
Once a staff member has moved you into the general vendor group a new set of menus will be available to you
Visit the "Vendors" menu (you need to be signed in)
Click on Certified Vendor and fill out the required fields. Vendor Verification is completed same day.
I think I already have an account, but it's probably old
If you received an email from us recently, you probably already have a forum account. In this case, simply visit the forum, click "sign" in and select "Forgot Password." Your account has already been unlocked and you can immediately post in the Vendors Sub forum. You may opt to become a Verified Vendor if you choose.
How can I advertise?
Once you are placed into the Vendors group a number of new menu items will appear. You will also have access to the Vendor Store. From here, you can purchase sub-forums, store directory links, banner advertising etc.
We're always open, come join the conversation!